Water Heater Damage
4/5/2019 (Permalink)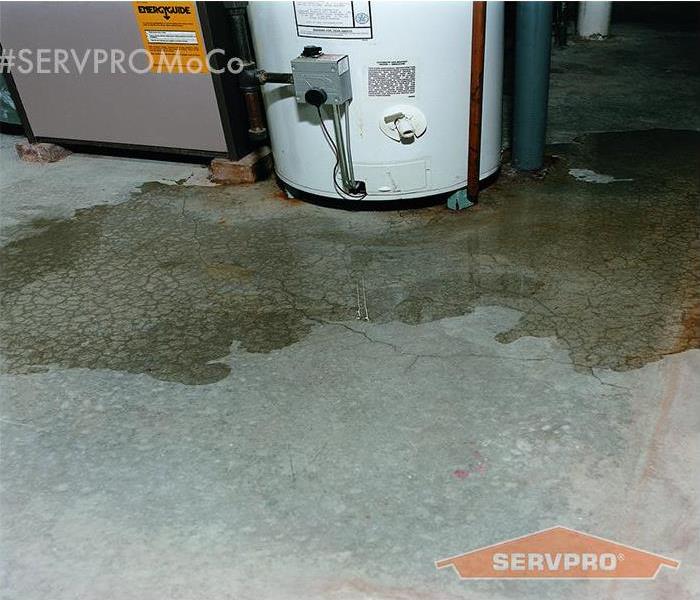 One pipe leak can result in major water damage throughout many rooms in a home. When a hot water heater leaks in the attic it can cause damage in several rooms below. Typically, in these situations, you don't know there is a problem until it's too late!
SERVPRO of Montgomery County is equipped to respond to these types of water damages the same day the job is called in. We will extract the water, remove damaged structure, and set up drying equipment. We will monitor the job daily until all structure is dry!
It is recommended that you check your hot water heater on a regular basis, especially if it's in your attic. When your hot water heater is in your attic it is even more important to keep a maintenance schedule and to stick to that schedule. If your hot water heater is slowly leaking, it won't take much time for the pan to begin to overflow from a 50-gallon water tank. The bottom of the water tank can then rust. Also, the leak can cause moisture in the air that can then cause mold!
Things we don't see often, or ever for that matter are easy to forget! If you are a victim of a hot water heater water damage, call us at SERVPRO of Montgomery County today! 931.645.1285